Transfer Money Overseas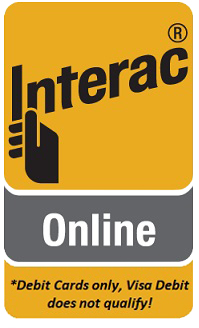 MEEST is the only company, which offers clients two different types of money transfer services:
1. MONEY TRANSFERS TO BANKS:
No bank account is needed to receive the transfer
Funds are available for pick up on the next business day
Recipient does not pay any additional fees
Recipient can pick up your money transfer at any bank near you participating in the MEEST Transfer Payment System (MTPS) ; via AVAL EXPRESS SYSTEM in any city in Ukraine or at any active branch of CONTACT SYSTEM participated bank in any city in Belarus, Moldova, Uzbekistan, Kazakhstan, Kyrgyzstan, Georgia, Russia, Azerbaijan and Armenia. Money transfers to Estonia, Latvia, Lithuania and Israel are not available online. You may transfer funds to these countries through your local Meest agent.
2. MONEY TRANSFERS DELIVERED DIRECTLY TO THE HANDS OF RECIPIENTS IN UKRAINE:
This type of money transfer is ONLY available to recipients in UKRAINE
Full confidentiality is guaranteed
MEEST provides senders with written confirmations of delivery, signed by recipients (by request only)
Important! Maximum amount for online money transfers is 1000.00 CAD (700.00 USD) including all fees. If you need to transfer a larger amount, please contact our head office or visit one of our agents near you
Create and track a shipment
To create a shipment, please contact one of our agents or MEEST head office. Use myMeest to track your shipments.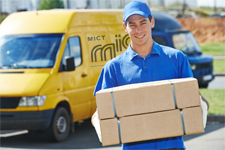 For more information please visit our website.
Shipping from Canada or the U.S. to Europe?
Shipping from Europe to Canada or the U.S.?
For clients: you can create a shipment via myMeest or by visiting one of our Agents. If you are sending packages from Ukraine, please visit us at one of our locations
For agents: login with your existing web account to access our online services. Please request your login information at MEEST's head office in Toronto via email or by phone: 1-800-361-7345
We offer a door to door delivery service at a fraction of the market cost. Meest can help you get your items delivered quickly and safely
For more information on our products and services or about Meest, please visit our website at www.meest.net.
If you experience any problems with your order or myMeest, please call us toll free at 1-800-361-7345
Shop Online: Buy goods from Canadian or U.S. retailers from Europe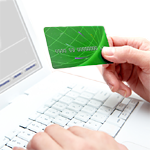 Most stores within the US and Canada will not provide shipping or will charge huge premiums for shipping services outside of North America
Meest will provide you with a US or Canadian address at one of our shipping hubs, enabling you to purchase freely from any American or Canadian website
Simply have your goods delivered to any of our offices, conveniently located throughout the US and Canada, and MEEST will promptly ship them to Ukraine, Moldova, Belarus, Russia, Baltic States, and Central Asia
Please use one of the following Canadian or U.S. shipping addresses:

Meest Corporation Inc. Six Point Rd. Toronto ON M8Z 2X3 Canada
Ph#: 1-800-361-7345; 1-416-236-2032; Fax#: 1-416-236-2110; Info@meest.net

Meest America Inc. 600 Markley Street, Port Reading, New Jersey 07064
Ph#: 1 800 288 9949; 1-732-634-1517; Fax#: 1-973-572-6522; Info@meest.us
Send a gift to Ukraine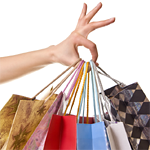 The Meest Gift Program provides you with an excellent opportunity to send a wide range of gifts or products to your relatives, friends, business partners, and colleagues, who reside in Ukraine. Our couriers will deliver gifts/products with the utmost care to any city or village in Ukraine, any day-of-the-year, to any location whether it's at home, the office, a restaurant, a café, or an institution.
For information on the process, please visit this link
To place an order, please contact one of our agents or call our Head Office at 1-800-361-7345.
For more information on the wide range of gifts/products we offer for delivery, download our gift catalogue here.
Use our 'Personal Shopper' services and let us coordinate everything for you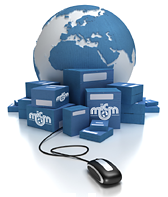 - You can use our Personal Shopper service to help navigate the US and Canadian purchasing process with ease or whenever you encounter one of these possible challenges:
- US or Canadian online store/retailer that only accepts US or Canadian credit cards
- An auction seller which requires PayPal or money order payment
- A US or Canadian online store, retailer or auction seller that only accepts a US or Canadian billing address
- US or Canadian online store or retailer who won't accept payment by cheque or wire transfer
With our Personal Shopper feature you will achieve fast, reliable and a hustle free online shopping experience backed up by our industry leading shipping and door-to-door delivery service